#BlackLivesMatter – Learning Opportunity
Posted June 3, 2020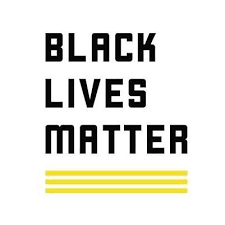 Skinner Family,
As a school community and a district, we are grieving with our nation. We know that many of you have read the message from our superintendent, Susana Cordova, but in case you have not had the opportunity, click here to read.

At Skinner, we have always been committed to our own learning and growth in our efforts to support the whole child, and we are committed to continuing to bolster our work with staff and students in creating an equitable, inclusive, peaceful, and just world.

We know that with this grief comes the need for action. We know that we need to continue to be listeners, learners, and supporters of our students and their activism. We are proud of our ongoing commitment to ensure all students, families and staff are treated with respect, but there is always more work to be done. Our students have the right to be seen, heard, and respected as members of our Skinner community, Denver community, and citizens of the world. They have the right to be protected from injustice, hatred, and harm.

At Skinner, we have multiple alliance groups that lead this work: Black Student Alliance, SOMOS1 Latinx Leadership club, Gender and Sexuality Alliance (GSA), Asian Student Alliance, Native American support services, and Restorative Justice League. We will remain committed to deepening this work as we give students space, time, opportunity, and voice in creating the school community and world that we need.

As our students, families, and staff work to support each other and be the change we wish to see in the world, we are including some resources below for those interested in deepening their understanding of issues related to racial justice. We have included readings, video clips and even TikToks. We know that education empowers us to make positive change. We are never done learning.

Resources for families:

Video: Deconstructing White Privilege with Dr. Robin DiAngelo
Video of history of racism:
https://www.vox.com/2015/7/8/8911573/racism-slavery-mass-incarceration
Resources for educators: https://neaedjustice.org/black-lives-matter-school-resources/

Suggested reading for adults interested in deepening their understanding of the complex issue of race in our country:
● The Underground Railroad – Colson Whitehead (a fictional novel based on truth)
● White Fragility by Robin DiAngelo
● How to Be an Anti-Racist by Ibram X. Kendi
● I'm Still Here by Austin Channing Brown
● Waking Up White by Debbie Irving
● The New Jim Crow: Mass Incarceration in the Age of Colorblindness by Michelle Alexander
● Whistling Vivaldi by Claude Steele
● Stamped by Ibram Kendi and Jason Reynolds
● Bury My Heart at Wounded Knee by Dee Brown

Suggested readings for adolescents interested in deepening their understanding of the complex issue of race in our country:
● The Hate U Give by Angie Thomas
● Dear Martin by Nic Stone
● All American Boys by Brendan Keily and Jason Reynolds
● Mexican Whiteboy by Matt De La Pena
● Ghost Boys by Jewell Parker Rhodes
● The Boy in the Striped Pajamas by John Boyne
● Tyler Johnson Was Here by Jason Coles
● Anger is a Gift by Mark Oshiro
Other Resources:
● Denver Police Chief Paul Pazen (and North High alumnus Class of '88) walks with protestors https://denverite.com/2020/06/01/denver-protest-monday-george-floyd-
death/
● TikTok – https://vm.tiktok.com/E2aBkj/ and https://vm.tiktok.com/E2csWA/
We are sending our love to each student and family in our Skinner family and beyond.

In Community,
Your Skinner Staff