2019 Jewels of Highlands Home Tour
Posted August 28, 2019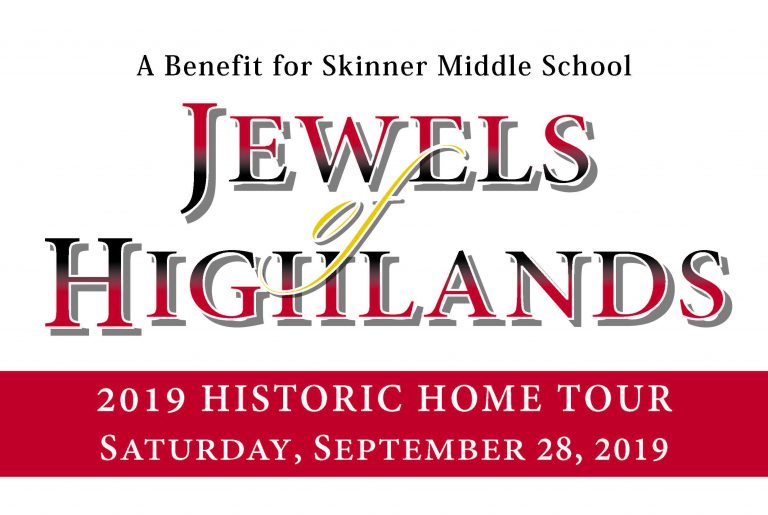 Plan to attend the largest fundraiser of the year! The Jewels of Highlands Home Tour, sponsored by Nostalgic Homes, is Saturday, September 28, from Noon – 4 pm. Last year's tour raised over $40,000 for Skinner!
Visit https://jewelsofhighlands.com/ for more information.
Can't attend? Purchase a teacher ticket and send a hardworking teacher for free.
We have MANY VOLUNTEER NEEDS! Please sign up to volunteer!

SPONSOR! For information on sponsoring the tour visit https://jewelsofhighlands.com/sponsor-the-tour